Holidays can bring the spirit of giving into our lives and because Los Angeles is one giant city. There's a lot you can do to give back to your community! LA has a large homeless community which many non-profit organizations are trying to help. From cooking meals, to providing housing, or even mentoring and giving school lessons to children that are homeless. Then there are other mentoring programs for underprivileged children and non-profit organizations that focus solely on helping out our furry friends who don't have homes yet! Whether you want to spend your time with the homeless, the children, or the animals, there's a way to give back to everyone. Here's a list of where to volunteer in Los Angeles.
Pacific Clinics
Pacific Clinics has been offering quality care for over 150 years, and after speaking with their team, it is so admirable to hear about everything they do for others. They have a wide variety of programs and services that touch on topics like Behavioral Health, Social Services, Supportive Services, and so much more! Are you looking to give a helping hand during the holiday season? Pacific Clinics is looking for help and offers multiple ways to give your support during this time of year. For online donations, click here and find yourself giving a gift to a child from their Annual Holiday Giving Program. To drop off donations, visit 5930 Gregory Avenue (between 9:00 AM – 4:00 PM) on December 16th, 2022, to ensure that the children Pacific Clinics supports will have a very festive holiday season! For more information, visit Pacific Clinics and find out how you can support the kiddos and families in your local community.
Midnight Mission
Midnight Mission has been helping the homeless through counseling, education, job placement and more for over 100 years. As a volunteer, you can opt to assist with meal service prep, sorting clothes and donations, tutoring, painting, among many other things. Also, you can opt to volunteer once a year or weekly if you so choose!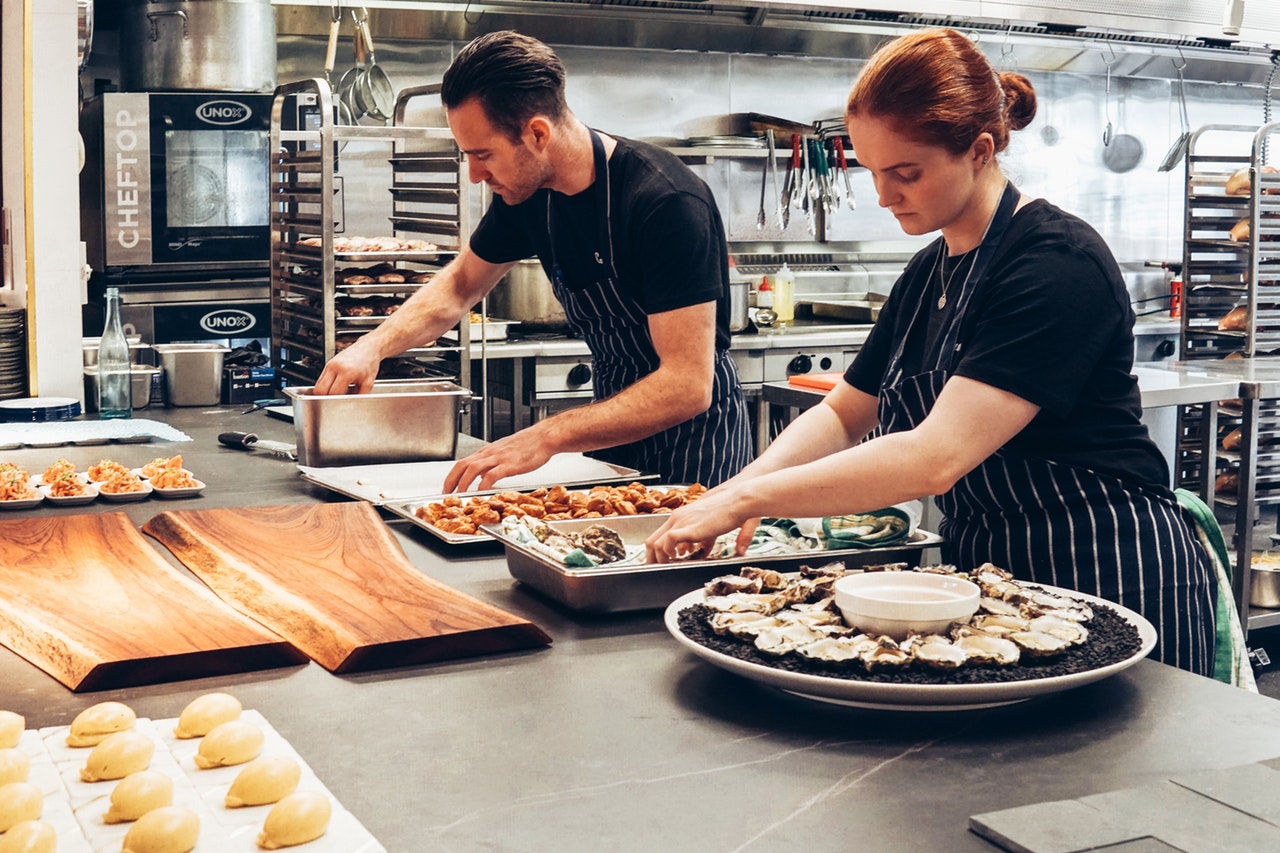 Richstone Family Center
Every child deserves to feel safe and live violence-free. The Richstone Family Center has been treating child abuse and trauma, strengthening families, and educating and preventing violence in families, schools and communities since 1974. From special events to long-term tutoring and mentoring, Richstone Family Center has endless opportunities for every aspiring volunteer.
826LA
If you have a passion for writing, social justice, and working with youth, share your affinities at 826LA. They are a non-profit writing and tutoring organization dedicated to supporting students from 6 to 18 years old in their creative and expository writing endeavors. This is a great place to get teaching experience through one-on-one connections with the bright students of LA.
Bracken's Kitchen
Bracken's Kitchen, Located in the OC, was founded 6 years ago and their goal isn't just to feed the homeless but to provide them with nutrients. The volunteer process is easy and in this scenario there's usually always a need for more hands in the kitchen! It's definitely a great place to volunteer in Los Angeles.
The Laundry Truck LA
The LA Girl teamed up with The Laundry Truck earlier this year and we couldn't post about volunteer opportunities without mentioning them! It's a free laundry service that provides many unhoused families, men, women and children in the downtown and greater Los Angeles area with clean clothes.
Accessible personal care services are such a huge need in our city, and we just love their mission!
Los Angeles Rescue Mission
Men, women and little kiddos have been receiving help from The Los Angeles Mission for over 7 decades. They host an annual Thanksgiving Feast too. Sometimes celebrities join in which draws more of a crowd, but feel free to volunteer with them outside of the event! There's no such thing as too many being a crowd, the more the merrier!
Downtown Women's Center
The future is female. DWC is doing all they can to protect that by specializing in giving aid to homeless or very low-income women in the Downtown Los Angeles and Skid Row communities. And at the center there is housing, private bathrooms, and a health clinic, where they even provide workshops!
School on Wheels
When you think of the homeless, most don't realize that there are homeless kids as well that are missing out on an education. School on Wheels gives these kids a chance to meet at a public location once a week for one hour to help them with their subject knowledge, self-esteem, and general confidence. The organization also aims to act as role models for these young ones that are struggling. They help them try to stay positive through extremely tough times. It's an amazing opportunity to volunteer in Los Angeles.
Reading to Kids
On the second Saturday of each month, Reading to Kids has reading clubs. There are set books they plan to read and all you have to do is be 18 years or older to sign up! The goal is for these kids to leave school and want to read more when they get home.
NKLA
NKLA, also known as, No-Kill Los Angeles is led by Best Friends Animal Society. They want to be a role model for the rest of the states and show that the whole country can become no-kill. Animal lovers have united to end the cycle of getting rid of healthy and treatable pets in Los Angeles, and the save rate as of last year was 89.7%. You can get spaying or neutering services here and they love to have volunteers! You can sign up for an event like NKLA Adoption Weekend or help out at the Pet Adoption Center in WeHo.
Wags & Walks
Wags & Walks has saved countless dogs, and plans to keep saving more with the recent opening of their adoption center in LA. The organization is made up of dog lovers just trying to get the message across that shelter dogs are the best. As a volunteer, you can foster or walk dogs, transport them, or donate your time to special events like puppy parties and puppy yoga!
Fostering a dog or have a new pup in the family? Why not check out The LA Girl's 6 Cool Fall Hikes in LA! You're doggo is bound to love one of these!