Break out the treats, it's #NationalDogDay otherwise known as the best day of the year! Dogs are loyal companions and can even improve your mental health. If you've been thinking about adding a furry friend to your family, or just want to support a local shelter check out these 9 places to adopt a dog in Los Angeles.
West Los Angeles Animal Shelter
The official LA Animal Services shelter West Los Angeles Animal Shelter is a no-frills option for adopting a pup in need. Their goal is to make Los Angeles a no-kill city and offers spay/neuter services on site. Not in West LA? LA Animal Services has shelters all across Los Angeles.
Vanderpump Dogs
Anyone who is as obsessed with Lisa Vanderpump as I am already knows about Vanderpump Dogs – Lisa's pink-hued shelter dedicated to moving dogs out of high-kill and dangerous situations and into loving homes. The adoption process includes an application and home visit to ensure all dogs are going to the right home. Even if you didn't adopt your precious pooch from Vanderpump Dogs, you can still browse the glittery dog accessories or make an appointment to get your pup groomed.
Dawg Squad
Dawg Squad is a non-profit organization that takes in high-risk pups or those in need of medical care. When you adopt, your new pet will already be spayed/neutered and microchipped to give him or her the best chance at life possible.
SPCALA
Dedicated to the prevention of cruelty to animals since 1877, SPCALA offers adoptions, educational tools, disaster relief, and animal cruelty investigations for the community. Head to their site for tips on everything from dog training to tricks!
Doggone Crazy Animal Rescue
This all-breed no-kill rescue was begun in 2013 by one woman with dreams to find every dog a home. Doggone Crazy even has a "happy tails" section of their website dedicated to the adopted dogs, just in case you need some warm fuzzies.
Bark n' Bitches
In true LA fashion, Bark n' Bitches is a humane pet shop offering trendy clothes and accessories for your newly adopted fur baby. Stop by and spot celebs shopping for their pups or buy a t-shirt to support the cause. Who could say no to those puppy dog eyes?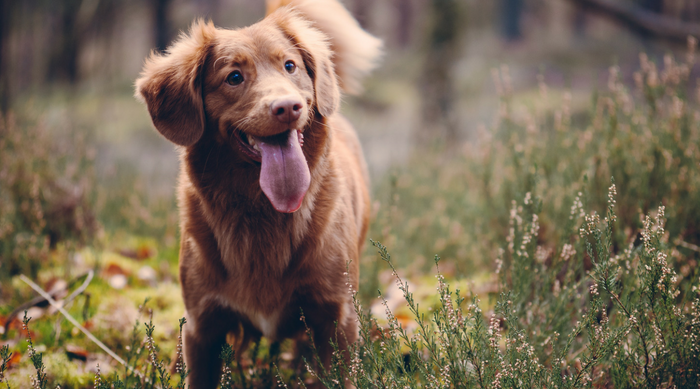 Glendale Humane Society
Adopt, foster, or sponsor a pup at the Glendale Humane Society. They've been in business for over 90 years and have placed countless animals into permanent happy homes. Pet viewings are by appointment only, so call ahead before dropping by.
Breed Rescuers
Looking for a specific breed? Skip the breeder and head to a breed-specific rescue shelter, like the Westside German Shepard Rescue of Los Angeles. Help to reduce overpopulation by adopting instead of shopping for your new pup,
Wags & Walks
From dog trivia to CBD treats – this is not your grandmother's rescue center. Wags & Walks not only adopts out dogs but hosts fundraisers for their charitable organization.
Not sure if a pup is right for you? Here are ten amazing reasons why every LA Girl should rescue a dog.