Maybe it's the perpetually beautiful weather, or perhaps it's the large demographic of artists on a creative mission, but whatever it is, LA is full of folks on non-traditional career paths that allow for flexible schedules, spontaneous adventures, and the ability to work from the comfort of just about anywhere. It seems like people are always looking for the best cafes for working remotely around town.
Here are the 11 best cafes for working remotely in Los Angeles!
Cafecito Organico
Without playing favorites, let's just say that Cafecito Organico is, well, one of the best. There is plenty of outdoor seating in covered areas, with spacious couches and comfy chairs. Their coffee is strong but delicious, they are committed to sourcing their coffee from family-owned farms and small growers, and they actively participate in the local community, working towards social and environmental justice. 10/10 Cafecito!
Westfield Century City
Located in Century City, this outdoor has everything you would ever need throughout a work day. With free wifi and plenty of outdoor seating areas, take your Friday work calls at a new place with new scenery as opposed to your at-home desk. When it hits lunchtime, check out all of their delicious offerings like Eataly, Potato Chips Deli, or Shake Shack, then hit up Blue Bottle Coffee for a midday latte. It's a great environment to get some fresh air while still being productive and having a remote work day.
Stories Books & Cafe
It is hard to avoid a love affair of place with Stories in Echo Park. By far one of the coziest establishments on this list, Stories provides a comfortable, laid-back zone, whether you are putting the finishing touches on a client's website, or writing your first novel. The cafe is part of a bookstore, with both new and used books, so you have a built-in work and study break when you need a breather. They also offer happy hour (yes, yes there is wine and beer) and live music, so you can stay and play after the work day is through.
Dinosaur
Sleek, sophisticated, and the perfect spot for those who need a mellow work environment, Dinosaur Coffee is the kind of place where hours will roll on by. They have a good amount of seating, a friendly staff, and unique, refreshing tonics on their menu.
Akasha
The movie star of cafes, Akasha is distinctly elegant, and a great place for those of us that need to actually get out of our PJs to start the work day. They have a delicious food menu (they're connected to the larger restaurant of the same name), so you can remain well-nourished if you plan to stay all day.
Alana's Coffee Roasters
Alana's is wonderful for those who need a little more outside stimulation while they're working. It has a more social vibe, and regulars filter in and out all day. Their coffee is truly one of a kind, and it provides an ideal environment for creative work. They have all sorts of unique menu items, and friendly faces abound both behind and in front of the coffee bar.
Bicycle Coffee
Bicycle Coffee's large, spacious floor plan gives a sense of calm to the focused brain. It feels like you can really breathe in here, which is optimal for long stints at a computer screen. On top of killer coffee they offer CBD drops and Matcha brews that are out of this world.
Sightglass Coffee
This has got to be one of West Hollywood's top hidden gems. Sightglass Coffee, tucked away on a side street between Melrose and Santa Monica Blvd, is a coffee shop, bakery and market all in one! With tons of delicious breakfast and lunch options, coffee serving up all day and indoor/outdoor seating, this is a great spot to settle in for the day and get some work done. Make sure to take a look at their adorable market and wine selection on your way out the door!
Madison and Park Coffee
Walking into Madison and Park is like entering the real-life vision of an interior designer's Pinterest board. You sort of wish nobody else was there so you could have a chance to try out every different chair. While it may get busy, there's somehow always one spot waiting just for you. Grab a cup of their amazing coffee and stay awhile.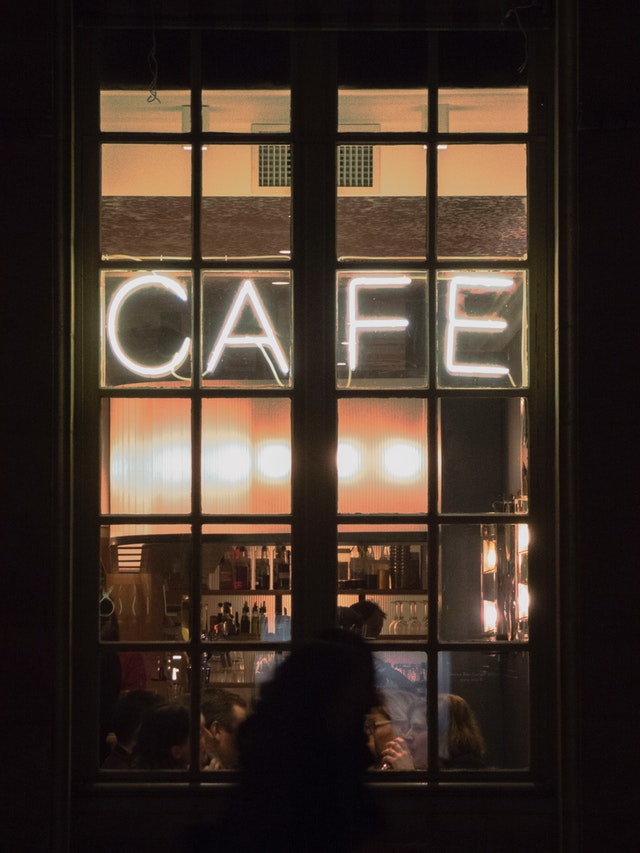 Looking to make a pitstop on your way home from all that hard work? Check out these awesome whiskey bars in LA.